Chantal Schreiber
Author. Writes books for children, young adults and older adults. Is owned by a dog and a horse. Cosmopolitan, Traveller. Outdoor person. Enjoys learning languages. Moviejunkie. Bookjunkie.
What's new?
My Very Important Readers receive regular updates about upcoming books, public readings and my frantic author's life! Exclusive give-aways and sneak peek chapters included! ☺
Come join the VIR tribe ♥
First Readers: Age 4 and up! NEW!
Kappi & Skoppa – An Icelandic Adventure
Fanndis and her brother Jon are spending their summer vacation with Grandpa Valdi in Iceland. The siblings are at eachother's throats nonstop, so Grandpa Valdi starts telling them the story of Kappi and Skoppa, two Icelandic foals who are as different from one another as Fanndis and Jon, but best friends nonetheless. Kappi and Skoppa set out on an Icelandic adventure and listening to their grandfather the children actually forget to fight!
Published October 2021 by Ellermann Verlag, Verlagsgruppe Oetinger
First Readers: NEW!
KURT – Unicorn on a Mission
Kurt goes Ninja! The anti-hero is back with a new adventure that will take him on a quest to save a group of young Ninja goldfish who have disappeared. He will face new dangers and earn a new outfit – that of the first honorary Ninja unicorn, ever. And when he and Fred, the senior Ninja gold fish, are at their wits' end, they find support where they least expected it.
Kurt as we love him: funnier and grumpier than ever.
Published June 2021 by Ellermann Verlag, Verlagsgruppe Oetinger
12 and up
Horses, true friendship and first love in a beautiful setting.
A book bloggers' favorite, this series now shines in its new look!
Friends & Horses 1-4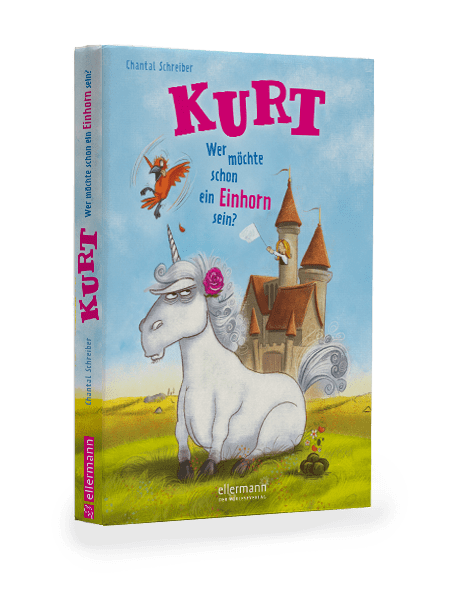 Kurt – stop the glitter already!
An emancipated princess, a Ninja-Goldfish, and the birth of an iconic anti-hero: Meet Kurt & Company!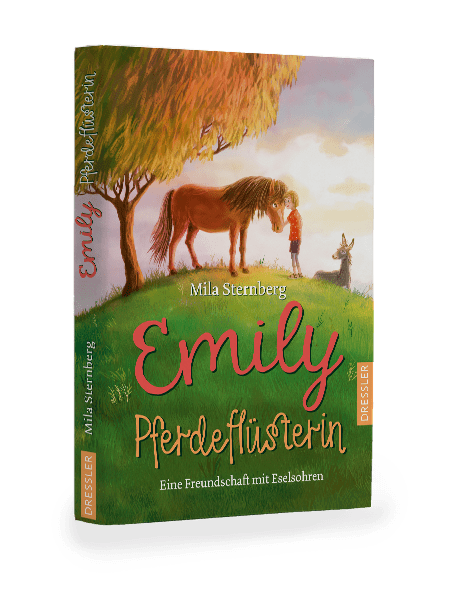 Emily – Horse Whispers and Donkey Ears
Emily – an unusual heroine sets out to do everything in her power – and beyond – for her beloved horse.
Rideaway Bride
4 hooves and … a follow-up!
13 years later the iconic story of Maxi & Vic continues!
Sustainably in Love
Zero Waste & True Love!
A story with a big heart and a small ecological footprint!